12368 profile views [ stats ]
last online: Sep 27, 2011

registered March 25, 2005
Gender : Male
Birthday : November 26, 1986
Occupation : Guitarist/Vocalist
Location : north east, Northeast, United Kingdom
---
School : no longer in school (North east, United Kingdom)
Education : Some college
Smoker : No
Drinker : Yes
---
Forum posts:
4,117
(0.79 per day)
tommyt has 18 pieces of equipment:
Epiphone: Les Paul Custom
Epiphone: Sg Custom
Boss: Ds-2 Distortion
Vox: V847 Wah modded to volume pedal
Tanglewood: AS39 Hollowbody "Jazz Box"
Vintage: V-300 Acoustic
Boss: DD-3 Delay
Vintage: VS6
AKG: SR40 single Pro wireless unit
Jim Dunlop: 535Q Wah
Boss: CE5 Chorus
Boss: NS-2
Boss: BCB-60 Pedal Board
MXR: Phase 90
Hughes and Kettner: Switchblade 100 watt head
Custom Built: 2x12 speaker cabinet loaded with celestion vintage
Morley: Mark Tremonti Wah
Jackson: SLS3 Soloist
Favorite bands :
Cynic, Protest the Hero, Between the Buried and Me, The Fall of Troy, Hunab Ku, The Faceless, Opeth, Porcupine Tree, The Haunted, Machine Head, Melody Gardot, The Dillinger Escape Plan, Sylosis, A Hero A Fake, Lily Allen, Alexisonfire, Deftones, Dr Dre, Incubus, IWRESTLEDABEARONCE, Jeff Buckley, Alter-Bridge, City and Colour, Seth Lakeman, Revocation,
Favorite guitarists :
Luke and Tim from PTH. Paul and Dustie from BTBAM. Thomas from TFOT. Ben from DEP. Paul Gilbert. Dean from THA. A.J. Minette (formerly of THA). Pat Metheny. Dallas Green.
Favorite bassists :
Victor Wooten Arif from PTH
Favorite books :
Scar Tissue, Darkly Dreaming Dexter.
Favorite tv :
Simpsons Family Guy South Park Larry Sanders show
Favorite movies :
Pulp Fiction, "of the dead" series, Kevin smith movies, Blade
Own groups: Emg Users, The Tavern, Heroes, The Human Abstract
Member of: GG&A Spammers, John Frusciante Rocks, UG's Gamers, We Let People Listen to Whatever Musical Genre They Want, PowerBored, Join Me, Alter Bridge UG'ers, Gaming, UG Punx, Rise Against, Bad Religion, Rancid, Krystal Forscutt Fanclub, Killswitch Engage, Paramore, Protest the Hero fans, Protest the Hero has melted my face, The Russell Peters group, Metal, UG Missle Silo, Between the Buried and Me, biscuit lovers, I Remember Old Nickelodeon, Dexter, The Mighty Boosh Appreciation Society !, Pro-Frenchy banning, The Dillinger Escape Plan Owns All, Mathcore Elites, Hughes & Kettner Amplification, UG's whisk(e)y lovers, The UG Street Fighter Group, UG's Bill Bailey Fan Group, Prog Heads, Toki Wartooth FTMFW!, The Fall of Troy Fans, Mark Tremonti Fanclub, Jackson/Charvel Owners, Guitarists with Skillz, We are Ninja!, JayT44's The War on Geanes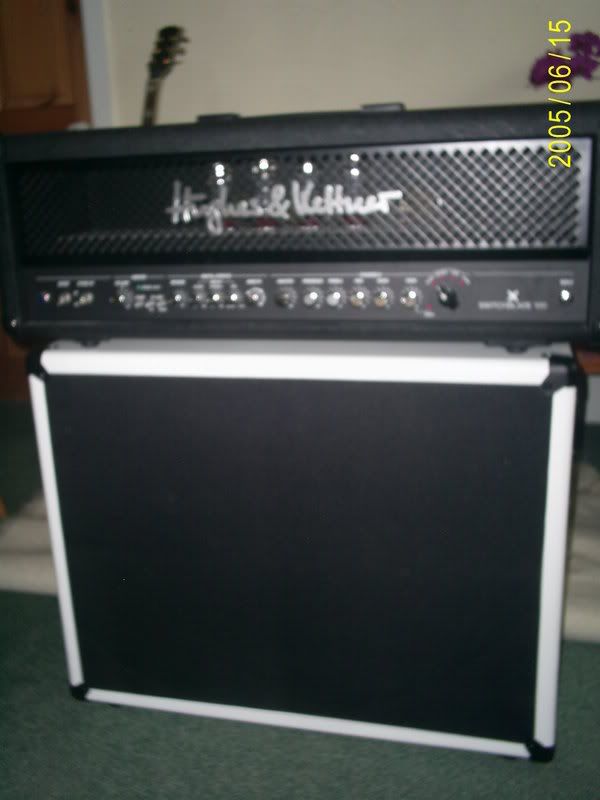 I've been playing guitar for around 4 years now, I play in a trio on nights and during the day I write songs, learn anything I can (currently learning piano) and I've also started giving guitar lessons and working as a reviewer for a metal website ... basically just enjoying making a living from music.