This is my space in the Fine Art studio. As you can see, it requires a new word to be created, to describe the next stage up from 'unworkable mess'. Unfortunately I only have photographs of a select number of works, and at that, only recent ones. Please remember that most of these are work in progress.
Pre-determination
clothes, wool, timber, ink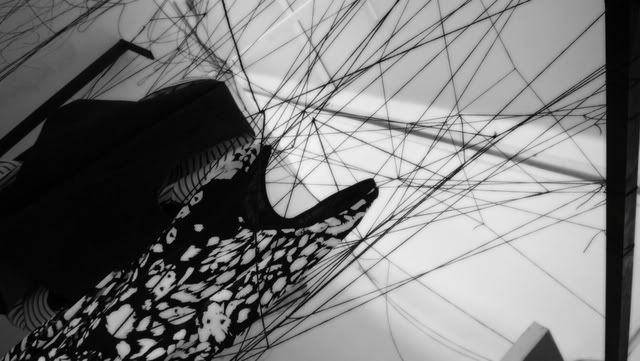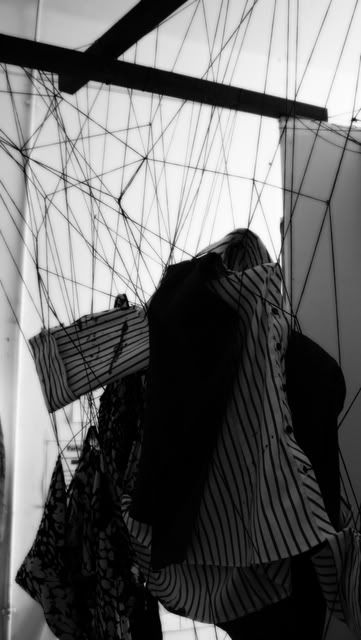 This installation is an exploration of determinism, the philisophical concept that we have no free will- our brain looks at a range of options, and picks the one that will best suit our needs. Our actions are just a result of past actions and events in our lives. Determinism is very similiar to the Buddhist idea of 'dependence of origin', one of the truths that Buddha learnt of in his enlightment. This states that there is a huge web of actions that extends across the world and back into the past, and any bad movement we make will be part of the web, and will cause another bad movement in the future. This piece is a practice for a larger installation that I will be creating for my foundation final show- a much more complex, expansive and better researched sculpture that I am planning to name Pratītyasamutpāda (Sanskrit for 'dependent origination').
Paths Cross
wool, timber, ink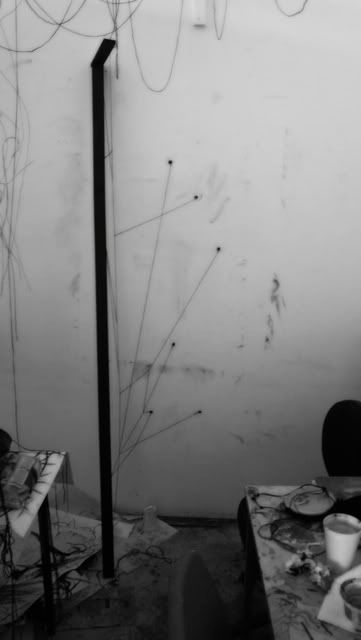 This piece also deals with dependent origination. It symbolises a persons timeline, with outside influences bending and twisting its direction.
Imprint
clothes, resin, ink, lighting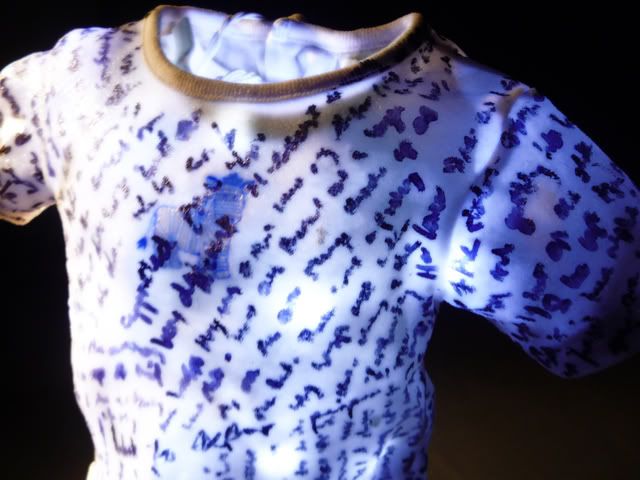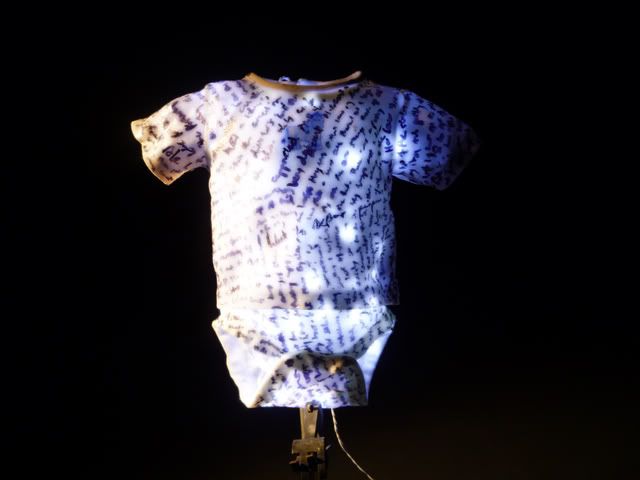 This piece explores our connection with possessions, and how being in close contact with something can leave part of us in it, and it in us. I don't really believe in the spiritual side of this, more the psychological, where prized possessions can become an extension of someone's personality. However, I thought it would be an interesting concept to illustrate.
Kolkata
wool, timber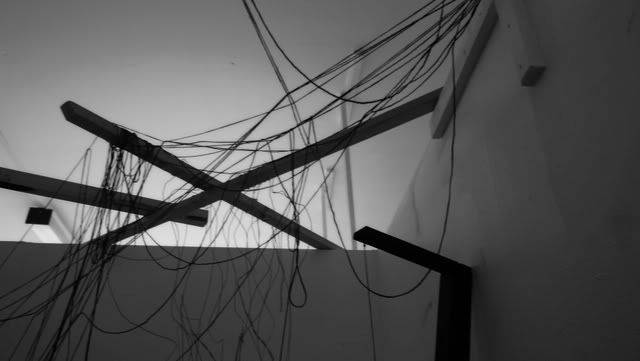 This installation is part of my reaction to the culture-shock of visiting India. A large amount of the visual inspiration I got there was from the telephone wires on the streets. I don't know why, it was probably one of the colder and scarier aspects of the city, but it's still fresh in my mind. I have a huge amount of work inspired by Kolkata, I don't even know what to do with it all. Anyone want some?
Dance
metal wire, timber
My apologies for the terrible photograph of this, I don't have much light in my workspace. This is my final piece for the Life Drawing NCFE qualification. I was really inspired by a drawing exercise we did where the model walked around the room while we drew her- no time to measure, no time to analyse, just time to express. This is what I think of as a 3D drawing, where I have bent lots of metal wires to follow the contours of my sketched lines. They all hang in a big tangle from a frame I built on the ceiling.
Purge
ink, acrylic, rice, canvas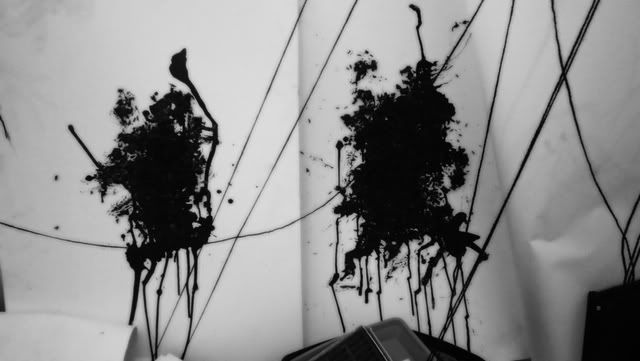 These pieces were more of an experiment than anything. They're shocking, they're crude, but they're also very personal and very cathartic. Too personal really for me to explain to anyone who can't work it out themselves.
Anxiety
chalk, charcoal, fabriano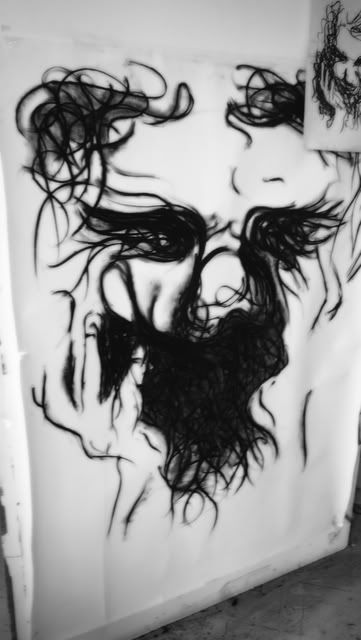 A piece for an exercise we are doing where we have to draw emotions. This is a pretty big drawing, I'm not too happy with it, but other people seem to be. Quite a reflection on the name, really. Hur hur hur.
That's all I have on photograph, I hope this was enlightening. I think India has sunk in enough for me to write a blog with photographs and stories from the trip, give me a couple of days to come up with that.