4660 profile views [ stats ]
last online: Jun 18, 2010

registered April 06, 2008
Gender : Male
Birthday : March 4, 1993
Occupation : High School
Location : Crosby, Texas, United States
---
School : Croosby High School (Crosby, Texas, United States)
Education : High school
Smoker : No
Drinker : Yes
---
Forum posts:
100
(0.02 per day)
TrUe MeTaL FaN has 6 pieces of equipment:
Fender: Highway One Stratacaster
Vox: Vox 150watt Amp
Vinci: Vinci Guitar (Learner Guitar)
Randals: Randals 15watt Amp (Learner)
Effects Pedal: 50 Effects Pedal
Effects Pedal: Distortion Pedal
Favorite bands :
Avenged Sevenfold, Led Zeppelin, Papa Roach, Seether, In Flames, Deep Purple, Ozzy Osbourne, Anti-Flag, Billy Talent, KoRn, Guns 'n Roses, Three Days Grace, Metallica, Breaking Bejamin, Dr. Dre, Eminem, Snoop Dog, Good Charlotte, Journey, Slipknot, Prototype, Gallows, Dio, Disturbed, Drowning Pool, Iron Maiden, An Endless Spordiac, Kiss, Megadeth, Rise Against, Van Halen, ZZ Top, Lynyrd Skynyrd, Queen, Sammy Hagar, Poison, Bret Micheals, Tenacious D, Velvet Revolver, Wolfmother, U2, 2pac, Skid Row, The Beatles, Bon Jovi, Buckcherry, Aerosmith, Black Sabbath, Boston, Beastie Boys, Rage Against The Machine, H.I.M., As I Lay Dying, All That Remains, Lamb Of God, Faith No More, G3, The Offspring, P.O.D., The Fall of Troy, Sound Garden, Nirvana, Alice In Chains, STP, Trivium, Children Of Bodom, Incubus, The Honorary Title, Weezer, I could go on.........
Favorite guitarists :
Slash, Jimmy Page, Synister Gates,
Favorite bassists :
John Paul Jones (Led Zeppelin)
Favorite books :
Magazines: Guitar Player
Favorite tv :
Anything good
Favorite movies :
School of Rock
I love Guitar. I have a Fender Highway One Stratacaster. I'm 15 and a sophmore in high school.
I'll listen to almost any kind of music other than country, pop, and most hip hop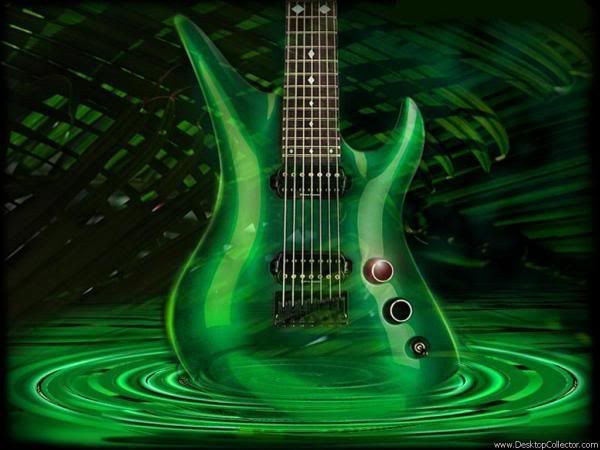 Which famous guitarist are you?

Your Result: Jimi Hendrix

You are all about jamming and just making music. You are born for making music. When you make music, you like to be with people you know well so you have a feel for them. You are in the spotlight all the time. Cut your hair, hippie!

Jimmy Page
David Gilmour
Dimebag Darrell
Adam Jones
Synyster Gates
Tom Delonge
Which famous guitarist are you?