17423 profile views [ stats ]
last online: May 6, 2018

registered December 22, 2006
Gender : Male
Occupation : Student/Shredder
Location : Flint, Michigan, United States
---
Education : High school
Smoker : No
Drinker : No
---
Forum posts:
1,024
(0.22 per day)
Favorite bands :
I listen to mainly METAL, these are a few bands i like:::Top 6>>[Opeth, Nile, Death, Metallica, Led Zeppelin, Tool,], Cannibal Corpse, Behemoth, Vital Remains, Pantera, Slayer, At the Gates, Iced Earth, Agalloch, Carcass, Quo Vadis, Strapping Young Lad, Megadeth, The Black Dahlia Murder, Cynic, Annihilator, Insomnium, BloodBath, Sodom, Children of Bodom, Six Feet Under, Annihilator, Gojira, Nevermore, Decapitated, Obituary, Exodus, Atheist, Vital Remains, Amon Amarth, Blind Gaurdian, Suffocation, Deicide, Morbid Angel, Wintersun, Arch Enemy, Carcass, Cryptopsy, Necrophagist, Meshuggah.......Alon g with metal i love progressive music and Classic Rock, Pink Floyd, King Crimson, Tool, Dream Theater, Rush, Porcupine Tree, Black Sabbath, Eagles, KISS, Cream, AC/DC, Aerosmith, The Beatles, The Who, Deep Purple, The Grateful Dead, Dio, Thin Lizzy, Jimi Hendrix....And all the guitarists listed below///;;
Favorite guitarists :
Steve Vai, Jeff Beck, Marty Friedman, Karl Sanders, Jimmy Page, Mikael Akerfeldt, Muhammed Suicmez, Kirk Hammett, Jason Becker, John Petrucci, James Hetfield, Jeff Loomis,Chuck Schuldiner, Adam Jones and Buckethead.
Favorite bassists :
Martin Mendez, Les Claypool, Justin Chancellor, John Paul Jones, Cliff Burton....
Favorite books :
Da vinci code, Discworld series, Barry Trotter....havent read anything good lately..
Favorite tv :
Prison Break, Malcolm in the Middle, The Simpsons, South Park, Family Guy, Beavis and Butthead, METALOCALYPSE!! How i Met Your Mother.....not so into TV, but i like most comedies
Favorite movies :
Pick of Destiny, School Of Rock, Almost Famous, The Italian Job, Fight Club, Dumb And Dumber, Harold and Kumar go to whitecastle, The American Pie Movies, 300, The Last Samurai, Troy, Superbad, This is Spinal Tap, Lucky Number Slevin, Oceans 11,12,13, National Lampoon, The Godfather.... Basically Action or Comedy
Member of: B.C.Rich, Metalheads, 2,000,000 NPS Wh0res, UG Missle Silo, Metal is my Life!, Tool, The Russell Peters group, The Vagtastic Voyagers, The Blues Group, Don't Join This Group, Nile, Necrophagist, The Metal Forum, Church of The Pit, FREE THE PEAR Petition, Les Paul Liberators!!!, Jazz III, Zeppelinism, Guthrie Govan, Whatever, 60s-70s Rock n Roll, Metal Militia, People who play Pointy Guitars
I Love Music, playing it, listening to it, geting to understand it....etc. I mostly listen to metal but I'm open to a lot more music like blues and jazz, im lead guitarist for a metal band, 'Empire At Dawn' and a hardcore band 'Avenger' ,but I also play a lot of shred and classic rock. I love guitar for its versatility and i want to use it to the max, so I'm constantly learning new genres and listening to new music for influence. I have a huge range of interests really, from guns to art, from ancient history to Video Games, its quite a mix really, so i find it pretty easy to interact with many different people......

As for my mp3's, they were recorded over 1 and a half years ago directly through a computer mic....please dont judge me by them. Hopefully I will get some new better quality ones soon.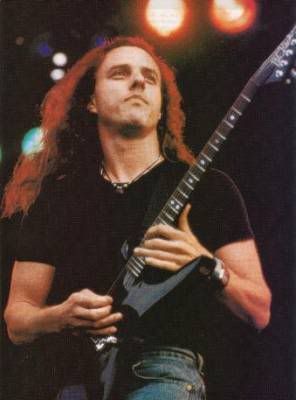 R.I.P Chuck Schuldiner, you will not be forgotten.