13179 profile views [ stats ]
last online: Mar 15, 2010

registered June 17, 2008
Gender : Male
Birthday : July 16, 1981
Occupation : Pirate
Location : Buenos Aires, Argentina
---
Smoker : No
Drinker : No
---
Forum posts:
18
(0 per day)
Favorite bands :
PanterA, Damageplan, Killswitch Engage, Machine Head, Crowbar, Metallica, Megadeth, Sepultura, Biohazard, Slipknot, others.
Favorite guitarists :
Dimebag Darrell, Blues Saraceno.
I´m a bedroom guitar player from Buenos Aires (Argentina). I really enjoy to create and record my own songs. Now I want to share.
My fav guitar player was Dimebag Darrell. I love his "chainsaw" tone and the feeling of his solos.

PLEASE, RATE MY MUSIC!!! THANKS

(I´m from Argentina and speech spanish, so sorry for my bad english)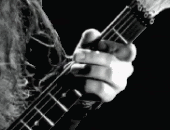 "Pantera gave me the envy of being musician, DIME gave me the envy of being guitarist"

RIP DIME!!!