Hey fellow pedal junkies--I've got a few new builds in work.  Thought some of you may enjoy a few pics and info.
First up, is a Mesa Boogie pedal I' building for a good friend.  Besides the Boogie circuit board--it's also got a cab sim, silent tuner out, and a switchable headphone amp.  So far, I've only got the main PCB populated and controls mounted.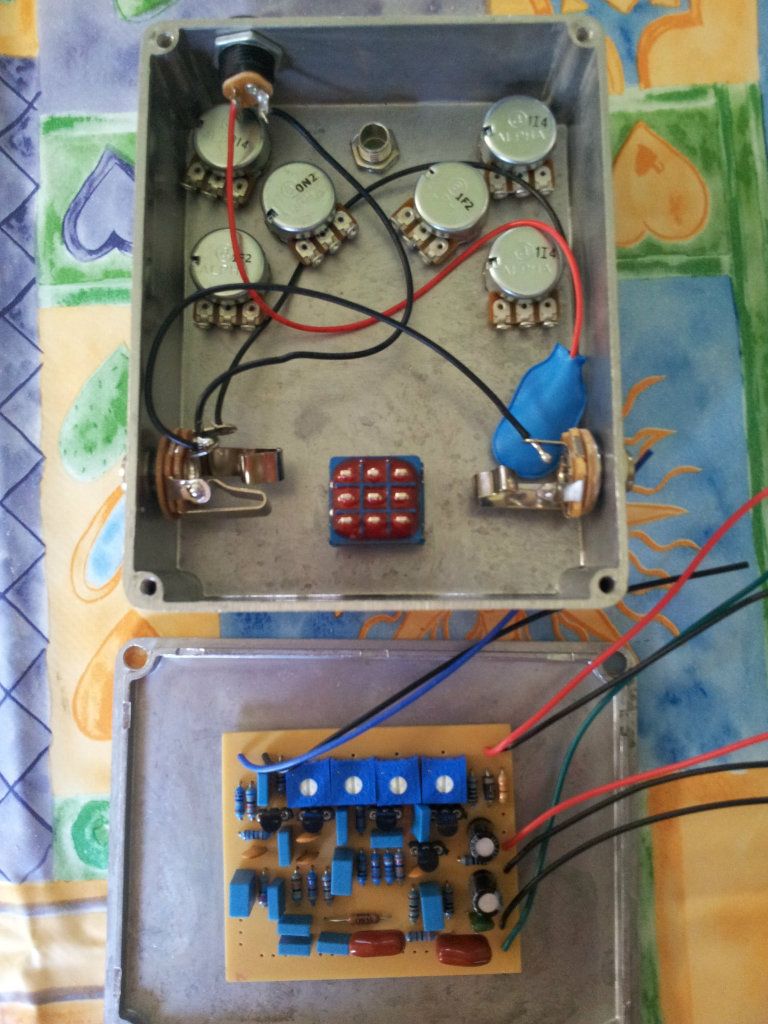 Next up, is my ultimate Tube Screamer.  This one has it all!  Besides the main screamer circuit, this one has a boost circuit and separate footswitch.  What are all of those crazy switches for?  Well, I built this with not one--but three (3) stacked op amp chips of different flavors.  All three are switchable, too.  The other three switches are for the three separate clipping diode sections I came up with.  Since it just can't make up it's mind about what it wants to do--I named it the "Screaming Wife."  Of course, I had to make sure the enclosure was a nice green sparkle.  Enjoy: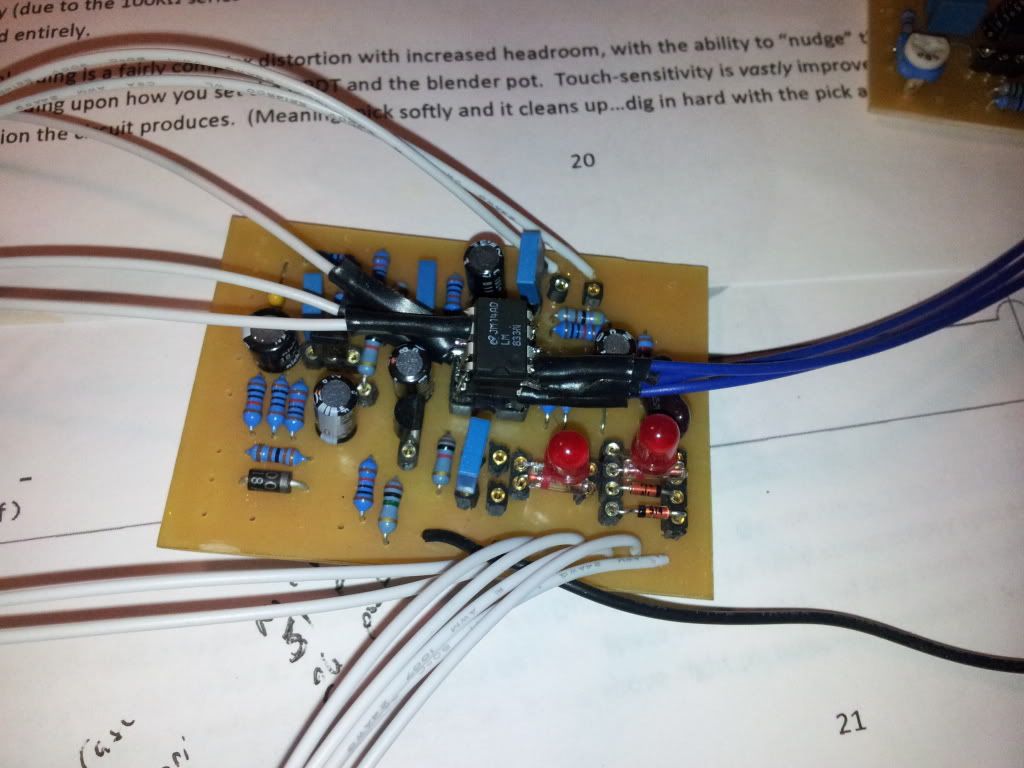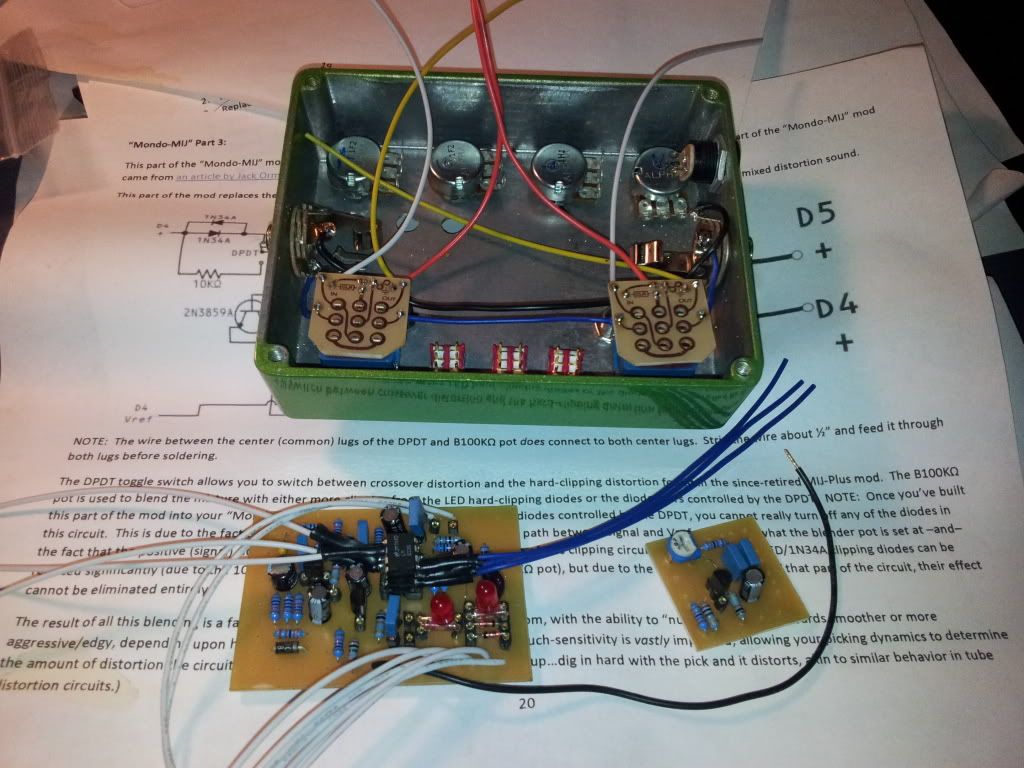 Finally,  I present my finished EVH pedal.  This is not just another "Marshall in a box" pedal--it really captures that classic brown sound.  Instead of the typical black and white, or red, black and white stripes--I went with the bumblebee stripes--it just looks better.  I plan to mod this a bit further in the near future by adding another secret ingredient that will activate with the push of a small button switch.
Stay tuned for a few more pedal builds--I have another cool one about to go on the workbench...