5738 profile views [ stats ]
last online: Nov 20, 2012

registered June 28, 2006
Gender : Male
Birthday : February 5, 1989
Occupation : student
Location : Bruges, Belgium
---
School : KAHOSL (Ghent, Belgium)
Education : Grad / professional school
Smoker : No
Drinker : Yes
---
Forum posts:
5
(0 per day)
Favorite bands :
random: Dream Theater, Megadeth, Iron Maiden, Mike Stern, Alex Skolnick Trio, Trevor Rabin, Dio, Yellowjackets, Toto, Saxon, Pat Metheny Group, Slow Tension, Edguy, Judas Priest, Primal Fear, Dave Weckl Band, Esbjцrn Svensson Trio, Hans Zimmer, Ayreon, Liquid Tension Experiment, Jorn Lande, Porcupine Tree, Vanden Plas, The Bad Plus, Savatage, Pat Metheny Group, Marillion, Pink Floyd, Cosmosquad, Mr. Big, SymphonyX, Masterplan, Racer X, HammerFall, String Quartet, MVP, AC/DC, Dire Straits, Pantera, Michael Schenker Group, Van Halen, Chick Corea Elektric Band, Lynyrd Skynyrd, Pink Floyd, Panzeballet
Favorite guitarists :
Resiliance, Guthrie Govan, Paul Gilbert, Vai, Malmsteen, Parastratiosphecomyi stratiosphecomyioide , ...
Snev is a member of the following bands:
Fruub
Drummer, mental coach, instant gratification

---


Hi, I'm Sven Depoorter and I'm a Drummer.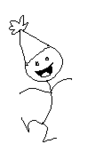 I'm very fond of the guitar and I wish I'd started playing it when I was younger.

Don't get me wrong, I love drums very much but in a whole other way. I just don't think you can compare the two.



About 3 years ago I started playing an Electric drum because I have really annoying neighbours and nobody wants to hear first practice lessons from anyone on a acoustic set.


Because of school there was a big lack of practice but still enough to get better.

Anyway, thanks to Resiliance I would become very fond of jazz and variants so I decided to buy an acoustic set. When I'm home and I don't have too much work for school you can find me drumming.

In vacations I'm occasionally working on a project for a website providing drumtabs, lessons, support, downloads and other usefull stuff. (to be released in a few months I hope, little preview ).

Besides that I was quite into moviemaking but that is fading away.

Listening to good music (including going to concerts/performances) and camping once in a time makes me happy and relaxed.

Owyeah, I like animals and i'm addicted to nuts.

---

>

> My Last.fm Page.> >




---