1867 profile views [ stats ]
last online: Jul 11, 2011

registered December 07, 2009
Gender : Male
Birthday : January 28, 1995
Occupation : None
Location : Lumberton, North Carolina, United States
---
School : Lumberton High School (Lumberton, North Carolina, United States)
Education : High school
Smoker : No
Drinker : No
---
Forum posts:
1
(0 per day)
ShadowFire316 has 1 pieces of equipment:
Fender: Squier 5 Piece
Favorite bands :
Anything Metal and Rock.Screw everything else
Favorite guitarists :
None
Favorite bassists :
None
Favorite books :
Goosebumps
Favorite tv :
Anyone thats on...
Favorite movies :
Shawn of The Dead,Resident Evil Apocalypse,Resident Evil Extinction
Don't come at me with BS concerning the government,the noxious pigs that they all are. F**k them all!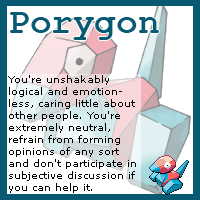 I got cold hearted ever since the incident about my mom taking in some other kids(I hate 'em,can't stand 'em) Life is going pretty well,I'm surrounded by friends and I guess they like me.

I guess the part about me being a Porygon was way too true.I'll add more about it

First off,If you WANT to be my friend,DO NOT USE ME FOR ANYTHING!My so-called girlfriend(damn her to hell) Has done this and I'm more than pissed off.


My religion is one that I don't talk about much,but if you ask I will tell you.Anything else you wanna know about me just ask.