8737 profile views [ stats ]
last online: May 1, 2016

registered July 13, 2006
Gender : Female
Birthday : June 19, 2031
---
Smoker : No
Drinker : No
---
Forum posts:
4,685
(1.25 per day)
RocksAwakening5 has 2 pieces of equipment:
Fender: Telecaster
Stella: st34chs
Favorite bands :
Alice In Chains, Anti-Flag, All Shall Perish, Atreyu, A7X, Black Tide, Blink 182, Bon Jovi, Boston, Bowling For Soup, Brad Paisley, Bullet For My Valentine, Def Leppard, The Eagles, Eddie Money, Evergreen Terrace, Flogging Molly, Foreigner, Guns N' Roses, Jack Johnson, Jimi Hendrix, Job For A Cowboy, John Mayer, John Mellencamp, Journey, Keith Anderson, Kenny Chesney, Killswitch Engage, Lamb Of God, Matt Nathanson, Metallica, Motley Crue, The Offspring, Owl City, Ozzy, Pantera, Paramore, Peter Frampton, Reggie and the Full Effect, The Script, Shinedown, Skid Row, Sum 41, Taylor Swift, 3 Days Grace, Tom Petty, The Used, Van Halen, 3 Doors Down, The Fall Of Troy, Elvis, Hans Zimmer.
Favorite guitarists :
Jimi Hendrix/Eddie Van Halen/Slash/Synyster Gates/Stevie Ray
Favorite bassists :
Many bands beat their bassists.
Member of: FREE THE PEAR Petition, Waynes World Kicks Arse!!!!, Dear UG Ladies - Advice for the Romantically Hopeless, Girls Of UG club, The Snuggie Cult, The Boner Dollar Society, Acoustic Players, We Let People Listen to Whatever Musical Genre They Want, UG Missle Silo, Metal, The League Of Guitarists, E-Core, MS Paint Judges 2010, The Blues Group, Right-handed guitarists that are actually Left-handed, The Alliance of Experienced Pit-Goers

Hello!
I'm Jamie. Blues guitar is the shit.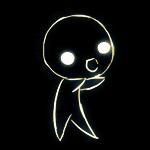 My Fav. UGers

butthead