2732 profile views [ stats ]
last online: Mar 24, 2009

registered June 09, 2006
---
Education : High school
Smoker : No
Drinker : Yes
---
Forum posts:
657
(0.14 per day)
Favorite bands :
Radiohead, Lightning Bolt, Sonic Youth, Trencher, Johnny Foreigner, Death From Above 1979, Aphex Twin, Smashing Pumpkins, The Smiths, Joy Division, Thelonious Monk, Arcade Fire, Blood Red Shoes, Eels, Sigur Ros, Yeah Yeah Yeahs, The Locust, The Flaming Tsunamis.
Favorite guitarists :
Jonny Greenwood, Nic Zinner, Thurston Moore, Lee Ranaldo.
Favorite bassists :
Brian Gibson, Jesse F. Keeler.
Favorite books :
Fight Club, The Wasp Factory, A Clockwork Orange, Rise Of The Ogre, Scar Tissue.
Favorite tv :
Peep Show, Ren And Stimpy, House, Mighty Boosh (Julian's half, not fucking Noel), Jools Holland.
Favorite movies :
The Power Of Salad and Milkshakes, Meeting People Is Easy, Amelie, 24 Hour Party People, Fight Club, A Clockwork Orange, Meaning Of Life, Full Metal Jacket, No Country For Old Men, Blood Simple, Fargo, Braindead.
Nerdo-sez-bo is ranked #42648 contributor among all users.
Nerdo-sez-bo has made 4 contributions to the site total :
Tabs [ 4 ]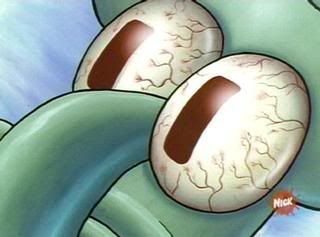 I'm George and I'm alright.



This one time we did a gig in that practise room in A block, the biggest one, but still tiny. At half to we got there, started setting up the kit, stacking the amps, hoking the pedals, untangling leads. There was about 20 people in that room, ourselves included. We played for an hour and 10 minutes before being kicked out and told off by Mr Burnley, because he's angry his band sounds like Nickleback. The energy I fed off that afternoon was something else, it was intense musical hysteria. I think I'd like to be doing that for the rest of my life really. I hope everyone there that day fed off the same energy I was.


Me-wise, I'm pretty dull. I like music too much for people to cope with. There's a lot of arguments with others due to that as I'm a bit pretentious and also very unforgiving with people, taste-wise. Um, I guess I'm a pretty nice guy really. I could be a lot worse if I let myself, but I hold back due to social veneer or something like that.


etc, blah blah, this is pretty self-indulgent, so I'll stop.