13895 profile views [ stats ]
last online: Jun 30, 2011

registered June 10, 2007
Gender : Male
Birthday : November 9, 1990
Occupation : i wish
Location : Midland, Michigan, United States
---
School : MHS (Midland, Michigan, United States)
Education : High school
---
Forum posts:
1,995
(0.45 per day)
Favorite bands :
Anthrax Incubus Lit Metallica Ozzy Primus TheProdigy Powerman5000 RATM Soundgarden Unearth AFI Tool InFlames DrowningPool EvergreenTerrace Thrice RiseAgainst A7X Gorillaz SOAD FingerEleven Static-X Chevelle BreakingBenjamin Slipknot StoneSour Audioslave Trapt Disturbed Underoath ShadowsFall Shinedown Taproot SerjTankian BoySetsFire Nonpoint LinkinPark ChronicFuture Anberlin ScarsOnBroadway Crossfade FiveSpeed VelvetRevolver Dragonforce BleedingThrough TheBravery Flyleaf DarkNewDay BulletForMyValentine RoadrunnerUnited TheRedJumpsuitAppara tus TheHumanAbstract TheAlmost Rush Jamiroquai JimmyEatWorld TheLivingEnd FaithNoMore AudioAdrenaline Korn LessThanJake 311 LedZeppelin MachineHead Meshuggah ModestMouse NapalmDeath PearlJam NoFx TheOffspring Queen PinkFloyd RottingChrist SmashingPumpkins Skillet SpinalTap StoneTemplePilots Toadies Testament Vader BlackSabbath WhiteZombie (Hed)P.E. AmonAmarth Cold AlienAntFarm Edgewater GodForbid Nimbus Pressure4-5 Unloco Earshot FairToMidland HIM C2F3B AllThatRemains LambOfGod Project86 CradleOfFilth Zao ChildrenOfBodom Endo ChrisCornell PuddleOfMudd BreakingPoint Silverchair Oysterhead Hoobastank ArchEnemy Orgy RobZombie DimmuBorgir Satyricon TheDillingerEscapePl an Soil Buckethead MindlessSelfIndulgen ce Sparta Audiovent TheWhiteStripes Seether Atreyu TheUsed ButtholeSurfers POD Staind Engine CannibalCorpse DownTheSun Dope Cinder Ra 3DoorsDown AngelDust EraseTheGrey DeadPoetic Saliva Muse TheMooneySuzuki Mudvayne TheChemicalBrothers Throwdown Thursday ThreeDaysGrace Soilwork WallOfJericho Cinderella AStaticLullaby LesClaypool ETID Silverstein StoryOfTheYear TheDarkness DevilDriver ALifeOnceLost IRATE ThousandFootKrutch TheEnd AsILayDying COC Dropbox Strata FearBeforeTheMarchOf Flames Skindred AliceInChains Dio Exodus Fugazi FooFighters NormaJean Terror Trivium 3 MuteMath Daysend BuryYourDead Red ThePromKings 10Years Institute FiveBoltMain RevelationTheory Aiden DroppingDaylight EvansBlue BrianPosehn Priestess BlackStoneCherry SickPuppies ArmyOfAnyone BlackLightBurns Megadeth AC/DC Opeth SonicReign BeastieBoys TheStooges GravityKills Gwar GunsN'Roses Helmet JimiHendrix IcedEarth LifeOfAgony Kyuss BadReligeon Nevermore MustardPlug MxPx Mudhoney Mr.Bungle MotleyCrue SixxAM Nothingface NoUseForAName NIN Pantera Pennywise QuietRiot Prong Pro-Pain Radiohead ReelBigFish TheRollingStones SevenMaryThree Sepultura Sausage SNZ Sublime StrappingYoungLad ThirdEyeBlind TypeONegative TempleoftheDog UnwrittenLaw VanHalen SteveVai TheVandals VisionOfDisorder JoeSatriani TheCasanovas Snot Sevendust Rammstein Blindside Soufly TheHives Mushroomhead Flaw Glassjaw Diecast AmericanHeadCharge Sugarcult OneSideZero Glasseater 40BelowSummer Hopesfall Dragpipe AnEndlessSporatic>>T hats all I have the patience to put right now
Favorite guitarists :
Mike Einziger Tom Morello Herman Li Buckethead Jade Puget Kirk Hammett Synyster Gates Mick Thompson James Root Zakk Wylde Dwane Allman Dave Navarro A. J. Minette Sam Totman Jack White Andy Summers Nick Valensi David Gilmour
Favorite bassists :
Geddy Leeeeeee Dirk Lance (Alex Katunich) Les Claypool Nikki Sixx Mike Nordeen Flea Frйdй ric Leclercq
Favorite books :
The Harry Potter books (yeah, thats right) Anything by Stephen King (or Richard Bachman): My favs: Thinner, The stand, Misery, and Cujo.
Favorite tv :
The office, Lost, M*A*S*H, Bonanza, Family guy, Seinfeld, Conan O'Brian.
Favorite movies :
Anything funny or otherwise entertaining.
Megalomaniac16 is a member of the following bands:
Regork
Guitar

So this section has been the same for quite some time. The time is indeed ripe for some change.
First and foremost: Hi, I'm Zach. I'm 17 and obviously I enjoy guitar. I enjoy just about everything about music, as long as its not country pop or rap. (get it?)

My music tastes are pretty eclectic. Apart from music, however, my hobbies really aren't as diverse. I like to write, draw, sculpt and create. I like my girlfriend, video games, and arguing.

Feel free to chat with me on here, because since I'm never actually going to meet any of you, I'll talk about whatever you want.




Some red ones: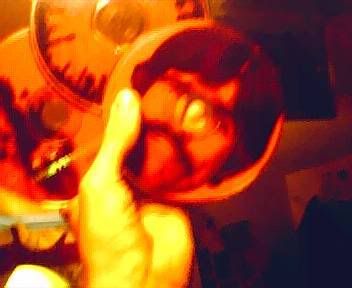 Some black and red ones:



Some orange ones: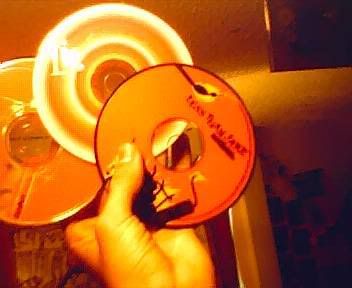 Heres some quotes I like to collect from around UG:

"i read somewhere that by the year 2015 green day will have used all the possible powerchord progressions"

"our rythym guitarist made up the best rap ever. makes fun of the "milkshake song"
my breakdowns bring all the crews to the pit
and theyre like, "lets dance to this ****!"
damn right, we dance to this ****
I 2 step, windmill and spinkick."

"You know wut, dude?
You are one of the people that are destroying the world and causing global warming.
Go and kill some innocent Iraquis you redneck
maybe_I_am: Is that like a cross between Iroqois and Iraq? Just curious..."

"Eat a live toad first thing in the morning. Nothing worse will happen to you all day."

"Kurt Cobain is God! ...Nah, I'm pretty sure God can play guitar."

"What's that crap wigger song named again? Hump de bump or something?"

"I was reading this article on Wikipedia, and it said something like Wikipedia is right 100% of the time... so yeah."

"SmarterChild: I know about Cannibal Corpse. They're an alternative band."

"we don't actually care for real science, just the music from the incubus album science. pfft screw science, what the hell has it ever done for us. Musicians created the car, the lightbulb and various other machines, tools etc that we enjoy today. All science ever created was a headache in the minds of christians. and screw religion too!"

A bassist is walking down the street, and sees a crying hamburger. Concerned, he goes to talk to it.
Bassist: What's wrong?
Burger: Oh my god, a talking bassist!

40 year old prog. fans who live in their parent's basements will buy anything. Otherwise Yes wouldn't have a career.

More will follow...