3852 profile views [ stats ]
registered September 01, 2008
Gender : Male
Birthday : June 11, 1995
Occupation : Unemployed
Location : Roamer, United States
---
Forum posts:
1,546
(0.4 per day)
Insanitydenied has 1 pieces of equipment:
Epiphone: Les Paul Special II Plus Top
Favorite bands :
Aerosmith, Coheed and Cambia, The Killers, Radiohead, RICK ASTLEY, Tom Petty, Stevie Ray Vaughn, I Am Abomination, The Syncope Threshold
Favorite guitarists :
Slash (flameshield), Eddie Van Halen... Claudio Sanchez (Lead singer of Coheed and Cambria), Joe Satriani, SRV,
Favorite bassists :
Mic Todd, Billy Sheehan
Favorite books :
Slash, Harry Potter series.
Favorite tv :
Don't watch it much, but Mythbusters, old nickelodeon stuff from the 90's
Favorite movies :
Wayne's World 1 / 2 That is all.
Your name: Gage
Sex: Male
Where do you live? I live around.
Where does your username come from?: I don't actually know.
What Instrument(s) do you play: Guitar, Bass, Drums, Flute.
How did you learn: Flute from school, all three others from natural ability.
Hobbies other than music: Girlfriend, Xbox and Weapon collecting.
Occupation: Mooching.
Fetish/the thing that attracts you most: Guitars, long hair, and yeah, im a definite butt guy.
Biggest fear: Arthritis
Most memorable moment: I dont remember.
Favorite food: Pasta
Favorite drink: Vanilla Coke
Worst enemy: Bees, My Chihuahua, and SOCIETY.
Absolute favorite band: Coheed and Cambria!
Favorite Song: In Keeping Secrets of Silent Earth
Political preference: Not a preference in particular.






Brought To You By Lovers Toy Stores

Yeah, I AM THAT FREAKIN TOUGH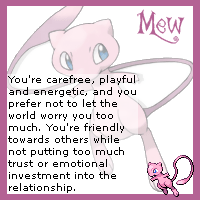 But I also have a soft side