9392 profile views [ stats ]
last online: 11h 27m ago

registered July 21, 2006
Gender : Male
Birthday : October 19, 1991
Occupation : Student
Location : Allendale, Michigan, United States
---
School : Grand Valley State University (Allendale, Michigan, United States)
Education : In college
Smoker : No
Drinker : No
---
Forum posts:
2,183
(0.87 per day)
Gibson_SG_uzr55 has 8 pieces of equipment:
Epiphone: SG Special
Lace: Huntington
Marshall: 30 w Valvestate
Dunlop: Original Wah
Danelectro: Fab Chorus
Danelectro: Fab Echo/Slapback
Danelectro: Fab Overdrive
Danelectro: Fab Flanger
Favorite bands :
Nirvana, My Chemical Romance, Avenged Sevenfold, Slipknot, The Used, Trivium, AC/DC, Black Sabbath, Ozzy Osbourne, Megadeth, HIM, Tom Petty, AFI, Alesana, Bullet For My Valentine, Rush, Atreyu, Children of Bodom, Metallica, Slayer, Taking Back Sunday, Muse, 30 Seconds to Mars, Circa Survive, Saosin, Cradle of Filth, Stone Sour, Dillinger Escape Plan, Death, Led Zeppelin, Danzig, The Misfits, Creedance Clearwater Revival, Cute is What We Aim For, Drop Dead Gorgeous, Disturbed, KoRn, Jimi Hendrix Experience, Pink Floyd, Green Day, From First to Last, Godsmack, From Autumn to Ashes, Funeral For a Friend, Alexisonfire, Guns N Roses, Hawthorne Heights, Judas Priest, Iron Maiden, Killswitch Engage, Whitechapel, Bring Me the Horizon, Marilyn Manson, White Zombie, Motorhead, Pantera, Mindless Self Indulgence, Refused, Paramore, Pearl Jam, Red Hot Chili Peppers, Queen, Rise Against, Senses Fail, Say Anything, Silverstein, Shinedown, Anthrax, System of a Down, Serj Tankian, Tesla, UnderOATH, Blink-182, As I Lay Dying, Escape the Fate, blessthefall, The White Stripes, The Sex Pistols, ZZ Top, Chiodos, Rage Against the Machine, Soundgarden, Foo Fighters
Favorite guitarists :
Ray Toro, Angus Young, Randy Rhoads, Mick Thomson, Jim Root, Frank Iero, Ben Weinman, Matt Tuck, Michael Paget, Dave Mustaine, Synyster Gates, BB King, Larry Carlton, Jeff Hanneman, Josh Farro, Micah Carli, Jade Puget, Wes Borland, Marty Friedman, David Gilmour, Jimi Hendrix, Chris Broderick, Alex Lifeson, Slash, Gus G
Favorite bassists :
Steve Harris, Duff McKagen, Mike Dirnt, Krist Novecelik, Jeph Howard, Jon Weisburg, Geddy Lee, Chris Wolstenholme
Favorite books :
Heavy Metal and You, Twilight saga (don't judge), all of Edgar Allan Poe's work, Dan Brown novels
Favorite tv :
Family Guy, South Park, King of the Hill, The Whitest Kids U Know, NFL Football, NCAA Football, Spongebob, Foster's Home for Imaginary Friends, Big Bang Theory, Aqua Teen Hunger Force, old Nickelodeon, Invader Zim, Seth MacFarlane shows, Real Time with Bill Maher, True Blood, Death Note, Dragon Ball Z, That 70s Show, The War at Home, Ouran High School Host Club, Black Butler
Favorite movies :
Sweeney Todd, Spinal Tap, Napolean Dynamite, Saw series, Clerks, Clerks 2, Metal: A Headbangers Journey, Forrest Gump, Coach Carter, Nightmare Before Christmas, Mallrats, Jay and Silent Bob, Halloween series, the Rob Zombie versions of Halloween, Friday the 13th series, Superbad, Hancock, Amadeus, The Family That Preys, Tyler Perry movies, Michael Moore films, Tim Burton movies, Step Brothers
Own groups: MCR luvers, Ray Toro is the most underated non-metal guitarist alive, Family Guy is effing hilarious, 2012 NFL Mock Drafts, 2013 NFL Mock Drafts
Member of: Metalliance, Antelopes Rock, Paramore Fans, the MCRmy, Pete Wentz is the worst bassist out there, people that hate high school musical, I Love Frank Iero, The Black Parade, Our Group Gives Out Fabulous Prizes!, The 'Who is this Smoking Hot Redhead?' Group., R.I.P. Masturbation Thread, Justice For Kurt, The Official Randy Rhoads Tribute Club, Whatever, UG Pop Punk & Emo, Skullbolt's war council, Ultimate-Orgy, UG Vampires, Zelda FTW, South Park, SG commandos, Pop Punk & Emo Chat Group, the outcast group, Every Time an Emo Kills Himself, I get Sad, Ellen Page is the purpose of life., NHL Fans, Circa Survive, MOSH PIT LOVERS, Ultimate-Guitar LOW-END., Pokemon Players, To Write Love On Her Arms., The (prefix)Core Allegiance, FREE THE PEAR Petition, Screamo, Gunpowder's High Union of War, Thrash Brotherhood, Random UNITY of crazy people!, obsessive twilight lovers, The Metallica Fan Club, Sweeney Todd, UG NFL Fans, Apples to Apples Online!, Free skaterskagg1 petition, Lady Gaga Appreciation Group, Save Gibson, United Provinces of The Pit, UG Tea Club., UG Man Boobs Competition., UG Socialist Party, Banana Bread Lovers, SlackerBabbath write a fucking book., The Krusty Towers
Gibson_SG_uzr55 is ranked #20074 contributor among all users.
Gibson_SG_uzr55 has made 3 contributions to the site total :
Reviews [ 3 ]
I'm 20 years old. I've been a member of UG for over 4.5 years. Wow! For the most part I am just a Pit Monkey.



I'm a freshman at Grand Valley State University, my major is Social Studies: Secondary Education, with a concentration on History, and my minor is History as well. My interests include US politics, US history, history of Ancient Greece and Rome, religious history and mythology, Asian history, Soviet history, and philosophy.



I love music and my guitar. I've been playing guitar for almost 7 years now, and I really am not very good, but I try. School doesn't give me much time to practice.



I love American football, I also like hockey, volleyball, and badminton. I also play a lot of video games, my favorites are the Metal Gear series, the Legend of Zelda, Mario, and others



Favorite singers: Jessica Lamb (my gf), Bon Scott, Gerard Way, Bert McCraken, Hayley Williams, Jared Leto, Adam Lambert, Anthony Green, M. Shadows, Ozzy Osbourne, Glenn Danzig, Greg Puciato, Axl Rose, Rob Halford, Howard Jones, Dave Mustaine, Brent Smith, Corey Taylor, Sebastian Bach, Serj Tankian



Favorite songwriters: Kurt Cobain, Tom Petty, Gerard Way, Bert McCraken, Ozzy (or whoever is writing lyrics for him), Ville Valo, Corey Taylor, Shaun Crahan, Buddy Nielson, Anthony Green, Marilyn Manson, Matt Bellamy, Dave Mustaine, Jade Puget, Roger Waters, Eddie Vedder, Max Bemis, Dave Grohl



Favorite drummers: Joey Jordison, The Rev, Neil Peart, John Bonham, Jason Bonham, Moose


Religious views: was raised Christian but am a Deist

Political views: I support the Green Party. Generally liberal, can be moderate on issues like welfare and immigration.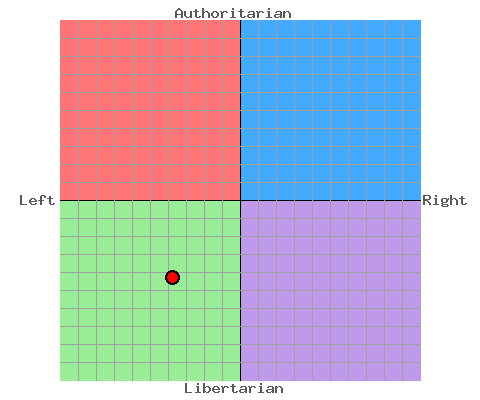 Which famous guitarist are you?

Your Result: Synyster Gates

You play very well, and you show it. you are a good player, and you are young. Tighten up the screws a little bit, and don't play as sloppy. Your style could use a little variation, too. Don't be scared to make softer music.

Dimebag Darrell
Tom Delonge
David Gilmour
Adam Jones
Jimi Hendrix
Jimmy Page
Which famous guitarist are you?