ShotRod Guitar Works Open for Business!!!
Current mood: Ambitious

Views: 624
Comments: 2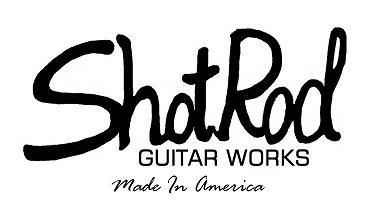 Hello everyone, it's Shotaro, ECistheBest from ShotRod Guitar Works in Los Angeles, California. I'm introducing you to the all-new, ShotRod Guitar Works services and pedals! I offer boutique pedal building to fellow UG community. My pedals aren't pedals you would consider "military grade" or anything. However, my pedals are

hand-wired

with

reliable components

, they

sounds awesome

, and they're

affordable

.



I'm a third-year Electrical Engineering student who has a passion in playing blues and rock, and replicate the sound of vintage spec guitar effects with my experience in electrical engineering.



Just so you know, I am a college student with this "side job" so please don't expect me to be working 24/7. I have to study like everybody else, and I have final exams that I may need to study for. Thanks.


Here are my Offers!




Shotaro's Wah-wah Pedal Modifications:


Info Here.




ShotRod Guitar Works Wah-wah Pedal:


Info Here.




ShotRod Guitar Works Fuzz Pedal:


Info Here.




ShotRod Guitar Works TrebleBooster Pedal:


Info Here.




ShotRod Guitar Works Fuzz Pedal MKII:


Info Here.




CUSTOM PEDALS!


Info Here.




Enclosure Options:


Info Here.




Payment and Shipping Options


Info Here.




DISCLAIMER: Please think my business as the middle between building/modding yourself, and a professional job. I've repaired dozens of pedals, modded dozens of pedals, built dozens of pedals, but not a professional yet.






Note

: I will be PERFECTLY honest with everybody. Things I do is VERY easy for people like me. Yes, I seem to charge quite a bit. However, these prices don't give me much of a margin for me after all. Also, boutique builders charge twice as much. So I guess in a way, you're getting what you pay for. I offer my services mainly to people who are unable to, don't want to, or just plain lazy. Of course, if you just like me, that's awesome too! Also, if you want instructions on how to do what I do yourself, read through the Wah-wah modification thread in the Guitar Building and Customizing section. Thanks!


In conclusion, I like making stuff myself. I've made $200~300 quality pedals for $100, because I made them myself. I've made $50 quality cables for $20, because I made them myself. I just like doing it, and if I can help others while making some money, by doing what I like, it's an absolute pleasure. I'm willing to help others too, so don't be shy and be my guest!




Please E-mail me with ANY inquiries here:


shotrodguitarworks@gmail.com


Sincerely,
Shotaro "ECistheBest"


ShotRod Guitar Works

Est. 2007
7:44 am - 2 comments - 4 Kudos - Report

!
Vendetta V
wrote on
Mar 26th, 2010 11:35am
havent read yet.. seems the info im looking for