Who gave a Kudo :
Sakke (2)

Sunday, December 12, 2010
Chuck Schuldiner.
Views: 445
Comments: 2
Again, the day has come for me and many other Death fans to remember the main man behind the band, Death.
As his greatest creation soon became such a beautiful thing worldwide, i don't even think he expected it to be like that.
On this day 2001, he tragically passed away in a rough battle with cancer.

I still can't comprehend the thing Death Metal has turned into, it expressed absolutely everything, some times it feels like even more than that.

May us just remember Chuck for the person, musician and...Philosopher 


Rest in Peace
Chuck Schuldiner
1967 - 2001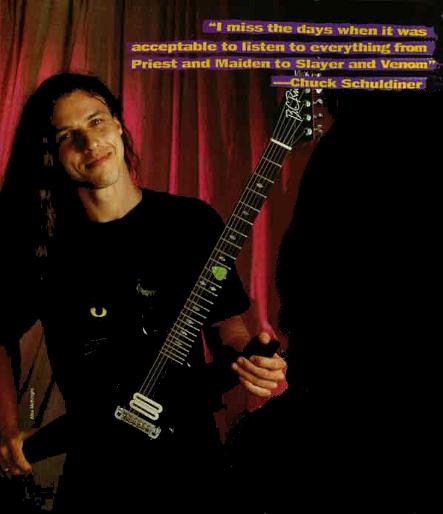 2:26 am - 2 comments - 2 Kudos - Report

!
sglover34479
wrote on
Dec 14th, 2010 2:51am
RIP Indeed, cool guy.