33379 profile views [ stats ]
last online: Nov 19, 2008

registered December 19, 2006
Gender : Female
Birthday : September 25, 1990
Occupation : Jizzmopper.
Location : Kickapoo, Florida, United States
---
School : Derek Zoolander Center For Kids Who Cant Read Good (Pinellas Park, Florida, United States)
Education : Elementary School
Smoker : No
Drinker : No
---
Forum posts:
221
(0.05 per day)
Favorite bands :
The Bloodhound Gang. Ok GO. Blink 182. Say Anything. The Hives. The Strokes. Franz Ferdinand. Modest Mouse. The Bravery. The Killers. Vampire Weekend. Interpol. Muse. Weezer. Atmosphere. The Academy Is.... Gym Class Heroes. Hellogoodbye. Shiny Toy Guns. Blaqk Audio. The Apples In Stereo. Metro Station. Freezepop. Justice. Devo. Depeche Mode. The B-52's. Cobra Starship. PlayRadioPlay!. Billy Idol. Mindless Self Indulgence. Panic At The Disco. Ludo. Aiden. Flyleaf. Bullet For My Valentine. Killswitch Engage. Black Tide. Bring Me The Horizon. The Devil Wears Prada. Shadows Fall. Norma Jean. Blessthefall. Trivium. As Blood Runs Black. Beneath The Massacre. Underoath. August Burns Red. Suicide Silence. Alesana. Sky Eats Airplane. Arsonists Get All The Girls. Oceana. The Number 12 Looks Like You. The White Tie Affair. The Red Jumpsuit Apparatus. The Used. Forever The Sickest Kids. Dance Gavin Dance. Bright Eyes. The Almost. Mayday Parade. My Chemical Romance. Idiot Pilot. AFI. Sublime. Angels And Airwaves. Rage Against The Machine. Soundgarden. The Offspring. The Ramones. The Clash. 311. Avenged Sevenfold. Beastie Boys. Coheed And Cambria. Dethklok. Hawthorne Heights. Hollywood Undead. Kanye West. System Of A Down. Taking Back Sunday. CKY. Nashville Pussy. Turbonegro. THOSE ARE JUST THE FAVORITES, PROBABLY FORGOT SOME.
Favorite guitarists :
AnarchyAxel. Tom Delonge. Synyster Gates. Zacky Vengeance. Joe Strummer. Quinn Allman. Johnny Ramone. Tim McTague. Luke Morton. James Smith.
Favorite bassists :
Flea. Johnny Christ. Jeph Howard. Mikey Way. Grant Brandell. Adam Radtke.
Favorite books :
I Am America, And So Can You.
Favorite tv :
Tim & Eric Awesome Show. The Office. KENNY VS. SPENNY. Human Giant. The Colbert Report. South Park. Family Guy. Futurama. Robot Chicken. The Marvelous Misadventures of Flapjack. Chowder. It's Always Sunny in Philladelphia. Reno 911. Metalocalypse. The Whitest Kids U' Know. Viva La Bam. Jackass. Aqua Teen Hunger Force. and those countdown shows on VH1 and stuff.
Favorite movies :
Rock 'N' Roll High School. Walk Hard: The Dewey Cox Story. Talladega Nights. Clerks 1. Clerks 2. Jay And Silent Bob Strike Back. The Pick Of Destiny. Zoolander. Shaun Of The Dead. Hot Fuzz. HAGGARD!. All The CKY Movies. Jackass 1. Jackass 2. Danny Roane : First Time Director. Jiminy Glick In Lalawood. Footloose. Grease 1. Grease 2. And a lot of movies on Lifetime.
Own groups: To Write Love On Her Arms., Ginger Preservation Society.
Member of: Colbert Nation, Angels and Airwaves, The Ramones, UG Punx, Punk, thunderstrucken, Dr. Cox is my Mentor, Mic Todd Appreciation Society, Star Wars Universe, Pen Island, People With Huge Balls, Yo Gabba Gabba Kicks Ass!, I Remember Old Nickelodeon, People For the Destruction of Trendy Clothes, This ain't a fan site, it's a gosh darn hate fest!, Mindless Self Indulgence Fans!, Hip Hop ILLuminati, Pete Wentz is the worst bassist out there, Beastie Boys, THE Daily Show with Jon Stewart, The group with a really long name that's meaningless that I just made when i was bored to see if anyone would join but they probably won't cause this group sucks, Guitar Hero is Fucking Gay, i can't play the guitar to save my life but it's the thought that counts, Killswitch Engage, People for the Right to Want a Half-Stack Association, Muse Fans!, FREE THE PEAR Petition, World Of Warcraft Is Fucking Gay!, UG's Deathcore niNjaS, Rage4life, The Clash City Rockers, Girls Of UG club, The 'I'm in a shitload of groups' club, Cock and Associates Brokerage Firm, hardcore kids, Flight of the Conchords, Pokemon Players, Borat, Sense Of Humor: You Can Do It Too!, Bayside is Bomb, CKY, People Who Don't Quite Understand Why Punk Bands Shout "Oi!" In Their Lyrics, But Thinks It Kicks Ass Anyway, Straight Edge Kids of UG [XXX], The Office (American) Fan Club, Blaqk Audio fanclub, The Jellyfishing Club, The Only Argentinean UG Group!

hai. www.myspace.com/axelrulezd00d

i love random adds, kthnx.


my name is axel. i know more about marvel comics than you. i can and will turn anything you say into something sexual. i am loud and very outspoken and opinionated. i read at a 15th grade level. i make fun of people constantly. i like to sing. i'm far from perfect and even farther from normal. my boyfriend thinks i have a "man voice". i am 150% straightedge, no lie. i think tom delonge should be an icecream flavor. i constantly feel like someones looking through my blinds, so it's always completely dark in my room. i own 14 pairs of shoes. i dance to "flathead" by the fratellis in the morning while i get dressed. i have a secret crush on kevin jonas. i'm in love with unicorns. orange is the best color ever. i like to sign up for tons of free samples in the mail. i listen to crappy music, *is currently listening to "breakfast at tiffany's"*. mint chocolate chip icecream is my religion. i really really don't like papa roach. none of my pants fit me right. franz ferdinand was the first band i ever liked. i can run a mile in 4:11. i am obsessed with the hives.





things i enjoy.
tom delonge. music. boys. girls. soccer. track. spongebob. the office. the color orange. grapes. shoes. ice cream. mortal kombat. ben stiller. milk. demetri martin. playing hopscotch. the hives. psychology. rollercoasters. marvel comics. going to concerts. making people laugh. VH1 countdown shows. transformers. the way your skin peels off when you're sunburned. rain. my boyfriend, caleb.

things i un-enjoy.
school. boys. girls. carrying around balloons. DC comics. myspace. avril lavigne. being hungry. disney channel. bacon. trains. buses. acne. swimming. pancakes. carlos mencia. the color red. the name "bert". hollister. flipflops with socks.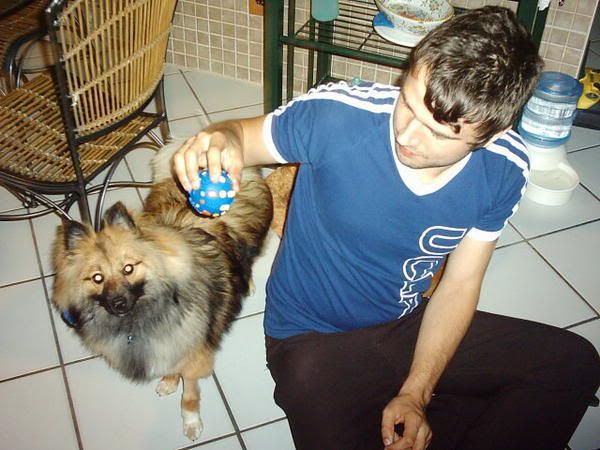 my looovvveee ♥ maxxiee adam.